The Resident Season 2 Episode 20
0
(No Ratings Yet)
Loading...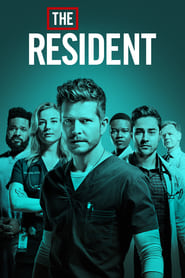 The Resident Season 2 Episode 20
Devon grows concerned when a mother's complaints go unaddressed after her delivery, and pushes Bell to take drastic measures. Conrad is faced with breaking the news to Nic regarding Jessie's worsening condition. Meanwhile, The Raptor, Mina and Kit spring into action when a mother and son enter the ER with devastating injuries.
Episode Title: Black Cloud
Air Date: 2019-04-15
Year: 2019
Broad City
Broad City
Broad City follows two women throughout their daily lives in New York City, making the smallest and mundane events hysterical and disturbing to watch all at the same time.
Status: Returning Series
Into the Badlands
Into the Badlands
In a land controlled by feudal barons, a great warrior and a young boy embark on a journey across a dangerous land to find enlightenment. A genre-bending martial arts series…
Status: Returning Series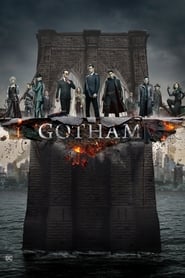 Gotham
Gotham
Before there was Batman, there was GOTHAM. Everyone knows the name Commissioner Gordon. He is one of the crime world's greatest foes, a man whose reputation is synonymous with law…
Status: Returning Series
The Flash
The Flash
After a particle accelerator causes a freak storm, CSI Investigator Barry Allen is struck by lightning and falls into a coma. Months later he awakens with the power of super…
Status: Returning Series
black-ish
black-ish
A family man struggles to gain a sense of cultural identity while raising his kids in a predominantly white, upper-middle-class neighborhood.
Status: Returning Series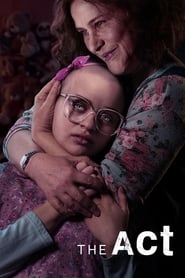 The Act
The Act
A seasonal anthology series that tells startling, stranger-than-fiction true crime stories with the first season following Gypsy Blanchard, a girl trying to escape the toxic relationship she has with her…
Status: Returning Series
New Girl
New Girl
Jessica Day is an offbeat and adorable girl in her late 20s who, after a bad breakup, moves in with three single guys. Goofy, positive, vulnerable and honest to a…
Status: Ended
Shadowhunters
Shadowhunters
When Clary Fray's mother has disappeared, Clary joins a band of Shadowhunters; demon killing hunters, and gets caught up in a plan to save the world.
Status: Returning Series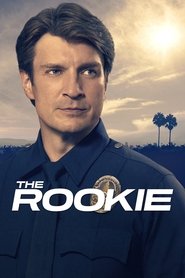 The Rookie
The Rookie
Starting over isn't easy, especially for small-town guy John Nolan who, after a life-altering incident, is pursuing his dream of being an LAPD officer. As the force's oldest rookie, he's…
Status: Returning Series
Doom Patrol
Doom Patrol
The Doom Patrol's members each suffered horrible accidents that gave them superhuman abilities — but also left them scarred and disfigured. Traumatized and downtrodden, the team found purpose through The…
Status: Returning Series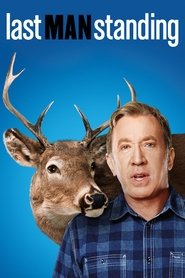 Last Man Standing
Last Man Standing
A married father of three tries to maintain his manliness in a world increasingly dominated by women.
Status: Returning Series
Black Monday
Black Monday
Taking viewers back to October 19, 1987 – aka Black Monday, the worst stock market crash in Wall Street history – this is the story of how a group of…
Status: Returning Series